Oven-roasted pulled pork is the perfect and easy meal. Tender, moist, and loaded with flavor, the sandwiches are great delight.
8 lb pork boneless shoulder
4 tablespoons lemon&pepper seasoning salt
1 tablespoon brown sugar
1 tablespoon garlic powder
1 tablespoon black pepper
1 cup barbecue sauce
1/2 cup apple juice
For serving:
whole wheat hamburger buns
Additional spicy barbecue sauce
In a small bowl, mix all ingredients for pork together. Rub the spice blend all over the pork in a roasting pan. Cover the roasting pan with foil. You can marinade for pork for an hour or even overnight.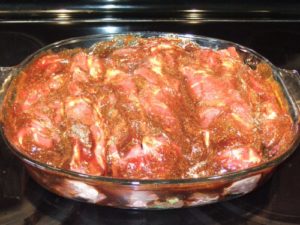 Adjust oven rack to the lowest position. Preheat oven to 250 degrees F. Place the covered pan with pork in the oven and roast for about 8 hours. Pork will be done when it falls apart easily when pulling it with a fork.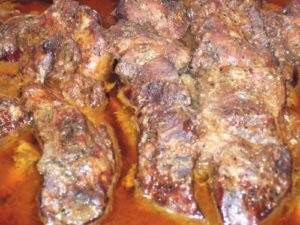 Remove pork from the oven and transfer to a large platter. Allow the meat to cool for one hour. Using two forks, shred the pork. Add the pork juices and stir.
To serve, spoon the pulled pork mixture onto a bottom half of a hamburger bun, and top with a spicy barbeque sauce. Cover with the top half of the bun.