Enjoy this delicious and original Cream of Salmon soup.
1 cup whipping cream
4 cup water
1 tsp salt
1 bay leaf
minced dill weed (optional)
3 medium potatoes, peeled & sliced
2 lbs skinless salmon fillet, cut into 1-inch pieces
2 medium onions, sliced
1/4 tsp pepper
Heat water, salt, onions, potatoes, pepper & bay leaf to boiling in Dutch oven; reduce heat.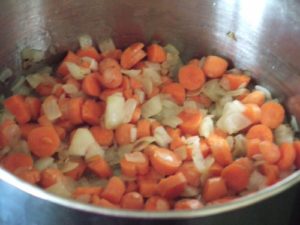 Cover up & let simmer until potatoes are almost tender, about 10 mins Stir in salmon.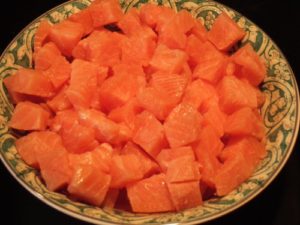 Cover up & let simmer until fish flakes easily with fork, about 5 mins longer.
Stir 1/2 c of the soup liquid into whipping cream.
Gently stir cream mixture into the soup; heat through.
Sprinkle top with dill weed