Make the best salmon salad that combines tenderness of the salmon with sweetness of grated carrot. The secret dressing is the seafood coctail sauce. Easy, quick, and great-tasting salad.
2 lb salmon fillet
4 big carrots
4 tablespoons olive oil for frying
12 oz seafood coctail sauce
1 pinch of salt and ground pepper
Cut the salmon fillet in one-inch pieces.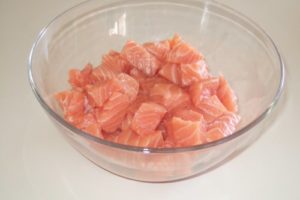 Grate the carrots.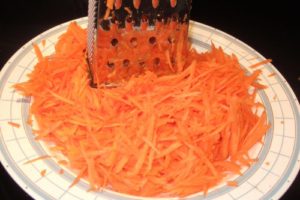 Fry grated carrot in heated oil in a heavy skillet for 10 min. Add salmon. Mix well.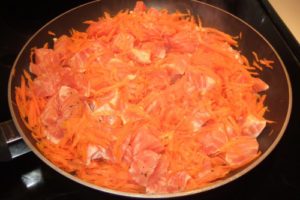 Saute the mixture for another 10 min until the salmon is ready.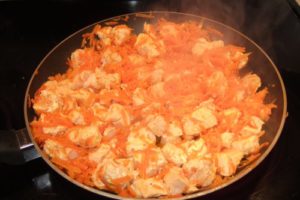 Add the seafood coctail sauce and toss to coat. Season with salt and pepper.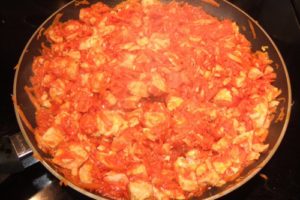 Place the salmon and carrot salad on a plate. Decorate with dill and a slice of lemon. Serve cold.